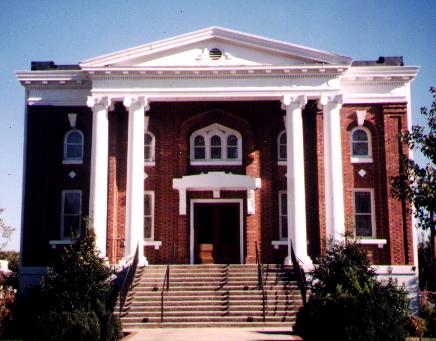 Return to Prayer of the Month
A
Prayer
For
September 2003
For Spiritual Progress
O Lord Jesus, show us that we should focus single-mindedly upon you. Help us to become dead to all earthly things and alive only to you. Help us to cling to you with our innermost hearts, to hold on to you with all our minds and souls. We realize that we focus too much upon transitory things, that we are too entangled in the maze of this world, and thus we have no time for heavenly things. This is why we are so easily discouraged from any attempt at spiritual progress. We cannot pray, we cannot read your word. We cannot draw near to you. We do not have time, or so we think. Show us O Lord, that we have all the time we need for that which is needful, that we have all to time we need to seek you.
Show us that if we follow you, like soldiers in battle, we shall see your help coming down to us from heaven, for you are ready to help those who fight bravely and trust in your grace. You are with us in every trouble, and, with your help, we shall overcome every difficulty.
But we often feel that our lives are going the other way, that not only are we not making progress in holiness, in spiritual things, but that we are declining. We ought to be growing daily in grace, but sometimes our love for you seems to wane. Help us, Lord, to take charge of ourselves, to be more violent with ourselves and less charitable toward our failings. We hold others to the letter of your law, Lord, but we are too quick to forgive ourselves.
Help us, Lord, to unlearn evil habits, to prefer your will to our will, and to follow on in the way of the cross, for we know that only in that way will we find peace for ourselves and joy for our souls.
This we pray in the name of the only-begotten Son, our lord and savior, Jesus Christ. Amen.

If you have questions or comments, email Tony Grant

Copyright 2000 York Associate Reformed Presbyterian Church
Last Modified: 8/18/03