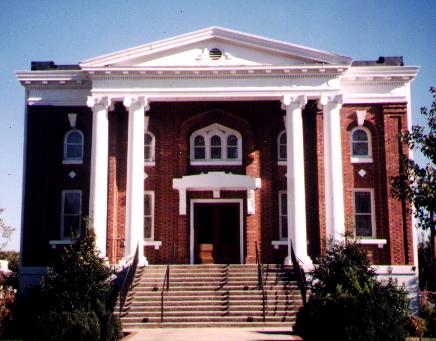 Jesus Our Healer
A Prayer for October
2006
Lord, Jesus, you heal us of our hurting. You come to us when we are broken in body, mind or spirit. Gently you bring our scattered shards together again.
You heal the sick, You comfort the grieving, and you forgive those who are shattered by their sinfulness.
In times of tragedy, we try to support one another, and we should do this. As Christians, we help those in need, but ultimately, Lord Jesus, you are the real help people need. You are the one that puts lives back together, you give strength to the helpless and vision to the hopeless. As Ray Palmer's old hymn proclaims, "My faith looks up to Thee, Thou Lamb of Calvary, Savior divine!"
Lord Jesus, you are forever seeking the overlooked and overworked, seeking the disenfranchised, devastated, devalued and disturbed. And when you find them, Lord, you love them, lift them up, and empower them.
Whether we are a teenage girl in Tampa or a businesswoman in Boise, a street vendor in Istanbul, a rice farmer in Cambodia, a tech support guy in India, or a stockbroker in London, a painter in Florence, a fisherman in Bali, you come to us with a deep desire to help and heal us.
R&B singer and songwriter, John Legend, garnered eight Grammy nominations for his hit song "Ordinary People" last winter. In the chorus of the song, he writes: "We're just ordinary people; /We don't know which way to go. Cuz we're ordinary people, /Maybe we should take it slow."
Lord, we are the ordinary people who don't know which way to go. Without you, we stumble slowly along, not of much use to ourselves or anybody else. Come now, Lord Jesus, heal us and make us your glad and strong people. Amen.

If you have questions or comments, email Tony Grant

Copyright 2000 York Associate Reformed Presbyterian Church
Last Modified: 08/28/07