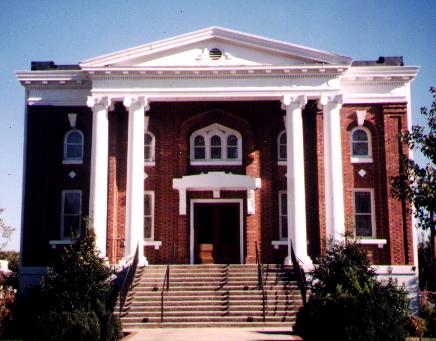 Return to Prayer of the Month
A Prayer
for
A Starving Spirit
October 2004
Lord, help us to hear the challenge of Matt. 5:6, "Blessed are they which do hunger and thirst after righteousness: for they shall be filled." The challenge is: How much do we want righteousness? Since only the righteous have contact with you, the challenge is how much do we want you,? Do we want your presence in our lives as much as a starving person wants food? The question you ask us in this beatitude is: How intense is our desire for you?
All of us, Lord, have an instinctive desire for you, but for most people that desire is wistful and nebulous rather than sharp and intense. Most people do not want anything very much. That is to say, they do not want anything that requires much of a commitment from them. Yet, you tell us that the only way to come to you, the only way to be counted as righteous by you, is to hunger for your presence as if we were starving. The only way to come to you is to desire you more than anything else.
This beatitude is a most demanding challenge, but it is also of great comfort to us. It tells us that the person who is blessed, the person whom you love, is not necessarily the person who has achieved goodness and righteousness, but the person who longs for it with his or her whole heart. If blessedness came only to people who achieved perfection, then none would be blessed, but blessedness comes to those people who, in spite of failures and failings, still clutch to themselves a passionate love for you.
We are reminded of king David who wanted to build the temple of God, but was never able to build it, but you said to him, "You did well that it was in your heart" (IKings 8:18). We are thankful, Lord, that we are judged not only by our achievements but also by our dreams and our hopes and our intentions.
Lastly, Lord, we note the promise, "For they shall be filled." They shall be satisfied. Those who seek you have a blessing, the blessing is that they will find you. You will fill us with your Holy Spirit. Your presence will never depart from us. For that, we thank you, O Lord. Amen.

If you have questions or comments, email Tony Grant

Copyright 2000 York Associate Reformed Presbyterian Church
Last Modified: 03/23/04