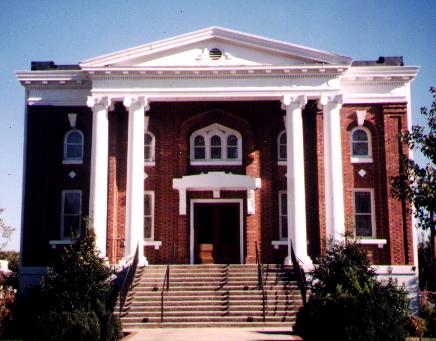 Return to Prayer of the Month
The Upward Way
A prayer
for
June 2005
We thank you for the world, O Lord. What would our souls be if they did not have the bread of earthly things to nourish them and the wine of created things to stimulate them?
You put us in this world of matter and energy for a purpose. Our purpose is twofold: that we might draw ever nearer to you in all our thoughts, words, and deeds, and that we might work to prepare the world for the return of Christ, for your sacred Parousia. These two things are the same. As we work for our own sanctification, we sanctify the world.
Here in this world we are like climbers on a fog-bound mountainside, climbing in the clouds toward the light above. We cannot see far along our way, and we must walk by faith, but we do not walk alone, for you are with us.
Sometimes the upward climb is difficult. We encounter obstacles, opposition, barriers, and blocks. We fall into the wrong way thinking, we develop attitudes of doubt and defeat. Our climb is never directly upward. We wander about the mountainside. Sometimes we even turn back and start down the mountain. But your Holy Spirit never deserts us, Lord, and you lead us gently back to your way.
As we climb upward, we use everything around us as leverage, to help us on the way, and we realize that the mountain does not separate us from you. The mountain leads us to you, O my blessed Lord and God. Even so, the things of this world, properly used, do not separate us from you, Lord, but they are a road to lead us toward you. The world is not a field of briars to hold us back from advancing toward the light; the world is the means by which we advance toward the light.
Each of us is placed in this world at a certain moment in history. The place of our birth was not our choice, and many things happen around us and to us that are not by our choice. Thus, all our positions on the mountain are different, and we, in our human wisdom, may think that some are better off than others are; but wherever we are on the mountain of living, we choose our direction, whether to go upward toward the divine light or downward. Inspire us, O Lord, to turn our faces always to the light, to advance up the slope toward your divine presence. Amen.

If you have questions or comments, email Tony Grant

Copyright 2000 York Associate Reformed Presbyterian Church
Last Modified: 08/16/05