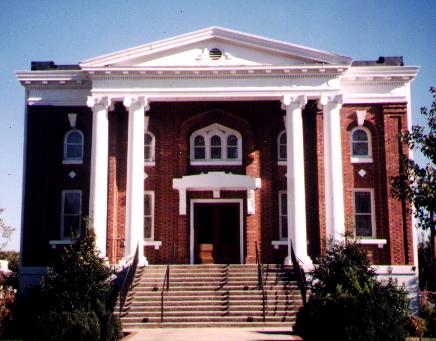 Return to Prayer of the Month
A
Prayer
For
Father's
Day
June 2003
Holy God, from you we learn what a father is meant to be: strong, loving and wise.
For your sake, we honor those men who helped give us life, and all the other men whose love and strength have helped us grow.
Thank you for the men who cuddled and played with us, and so helped us learn what your joyous love is like.
Thank you for the trustworthy men who taught us about your faithfulness.
Thank you for the men who challenged us to make something of ourselves. They would not let us stop with crawling when they knew we could run.
Thank you for the men who taught us to play fair and the men who encouraged us to give our very best.
Thank you for the men who worked hard and sacrificed much so that we could have it better than they did.
Thank you for the men who showed us that gentleness is the proof of real strength.
Loving God, we pray for those men who are fathers of growing children. Give them more energy than their smaller ones and wisdom enough to guide their older ones. Give them patience in conflict, sensitivity in matters of the heart and sound judgment in preparing their children for the future.
Help fathers balance the enormous demands made on them. Help them do a good job both at work and at home.
Be with those fathers who must live apart from their children, as well as with those who must raise their children alone. Enable each to foster lasting, life-giving relationships with their children.
Bless those men we call to mind in silence. Grant them that which they most need, and help us support and accept them for the sake of your love.
Hear our prayer, loving father, God almighty. Amen.

If you have questions or comments, email Tony Grant

Copyright 2000 York Associate Reformed Presbyterian Church
Last Modified: 01/10/03